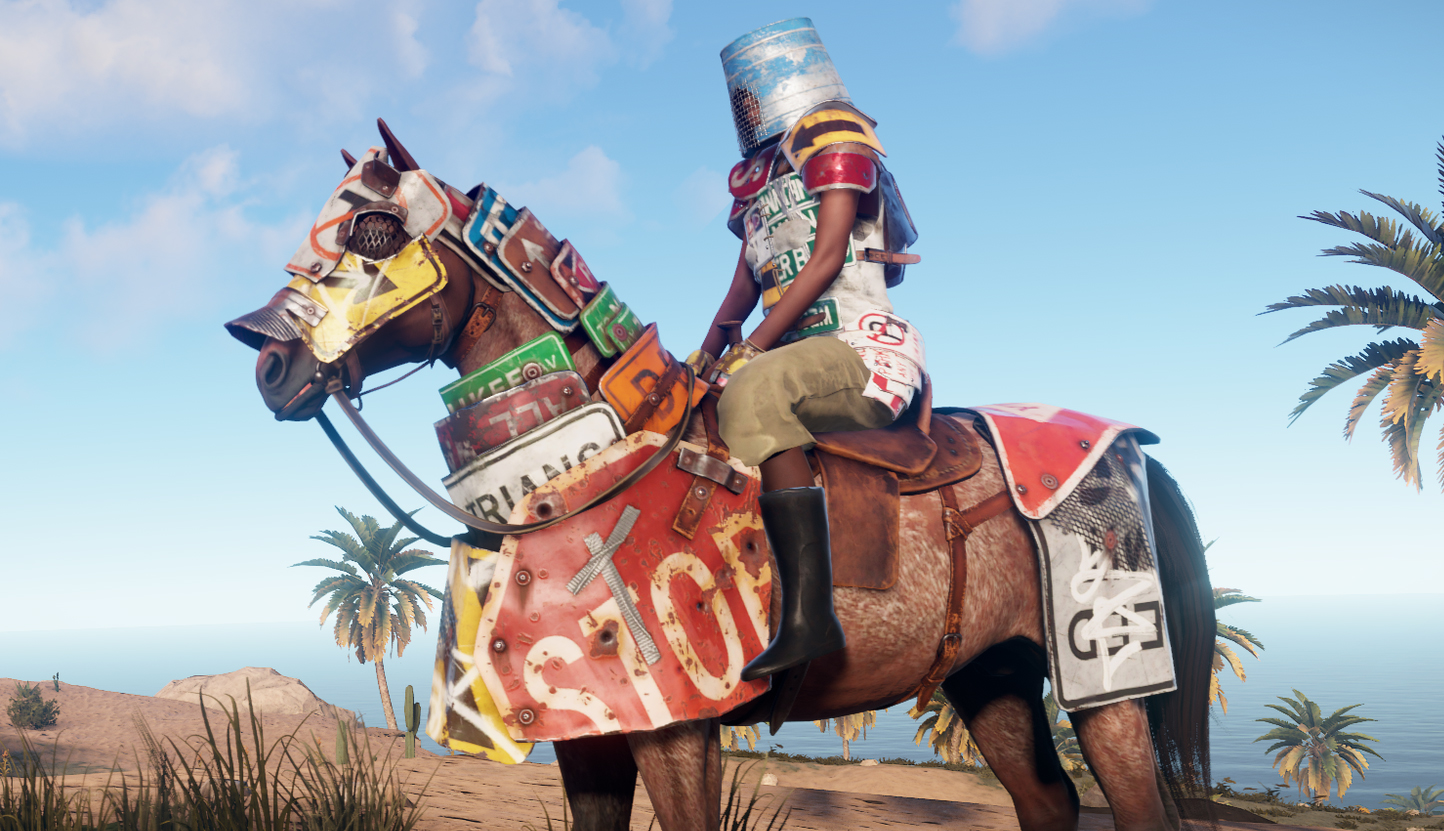 Remember a few years ago, when the bloodiest version of Minecraft was released? Starting with only a rock and a torch, you had o gather materials, build a shelter, and craft some more. These are only the basics and, on the other hand, the best start you could ever have. To be honest, here, you're welcome to play five minutes without a heavy-armed guy who takes you out and steals all your loot. Or, as it was in my situation, some "naked" person who happened to have a better weapon. Talk about adding insult to injury, right?
That's Rust, in a nutshell, a game which, regardless of its start, is now played by a large number of people, and it grows every day. After adding helicopters and boats, they thought we might need something to travel across the map without any making any noise, so we've got the horses. They're still an easy target, so here it is, a new armor is about to be introduced for our companions. We don't know how helpful it will be, but who cares? Especially when the knight of the fallen sign is here to save the day!
There will be two sets of armor, one made out of wood and one made out of signs. Also, you can't leave your horse without providing them with a brand new set of horseshoes and saddlebags which will offer you more space in your horse's inventory, but everything comes with a price, the more your store on them, the slower it will move.