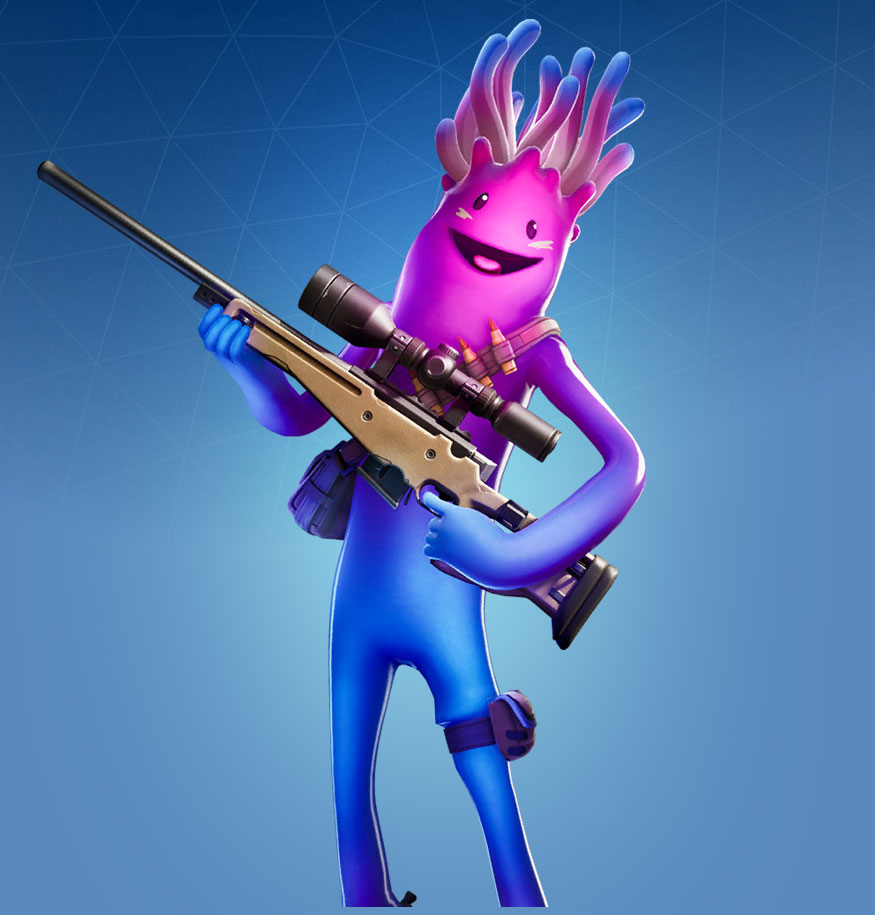 It's not uncommon for Epic Games to introduce some weird skins in Fortnite, but Jellie, as this one is called, is certainly one of the weirdest. The new skin was introduced on Tuesday, Jan 21 in Fortnite's item shop, and he'll set you back a cool 1,200 V-Bucks.
Jellie looks like, well, a blob that's gone on a diet, and it apparently prefers to rock out a sniper rifle as well (you're not one of those assholes, are you?) If you pay up the 1,200 V-Bucks for Jellie, you'll also get the Shellie back bling, which is basically a cute-ish tortoise shell type of thing with no use other than to look cool.
For an extra 800 V-Bucks, you can also get your hands on the Scampi pickaxe which is, for the most part, a pair of weird, slimy looking worms. Maybe they are baby Jellies? Who knows. Either way, it'll go good with the Jellie skin, so you might as well pay out the full 2,000 V-Bucks – in for a penny, in for a pound, right?