You can't become a ghost only using knives and drones, at least, not that kind of ghost. Depending on your preferences, your "killing kit" can be formed as you please. And, that's why there's a fine selection of weapons to choose from in Ghost Recon Breakpoint from handguns to marksman rifles and everything in between.
Before we start, you should know that you can always customize your weapons by changing their colors to blend with the environment or adding various attachments like sights, silencers, extended mags, and the like. Your "kit" will contain two different firearms, one primary and one secondary.
Handguns
Even if they're not used all that often, everyone knows the feeling of taking down enemies using one. It can offer numerous saves, especially for those who don't think about the number of bullets required. Plus there's just something prideful about being a sidearm sharpshooter. Here's the list of handguns available.
| | |
| --- | --- |
| USP Tactical | This is an entry-level gun, but it's kind of a must have. It's good in a jam but delivers low damage |
| C-SFP and Desert Eagle | Powerful, high-caliber guns but require amazining aim |
| M9 and P227 | Great for close combat with consistent damage, low-range only |
| M1911, P320, P45T, PX4, and F40 | Mid-level handfunds with decent range, large magazine, and fairly easy to control |
Shotguns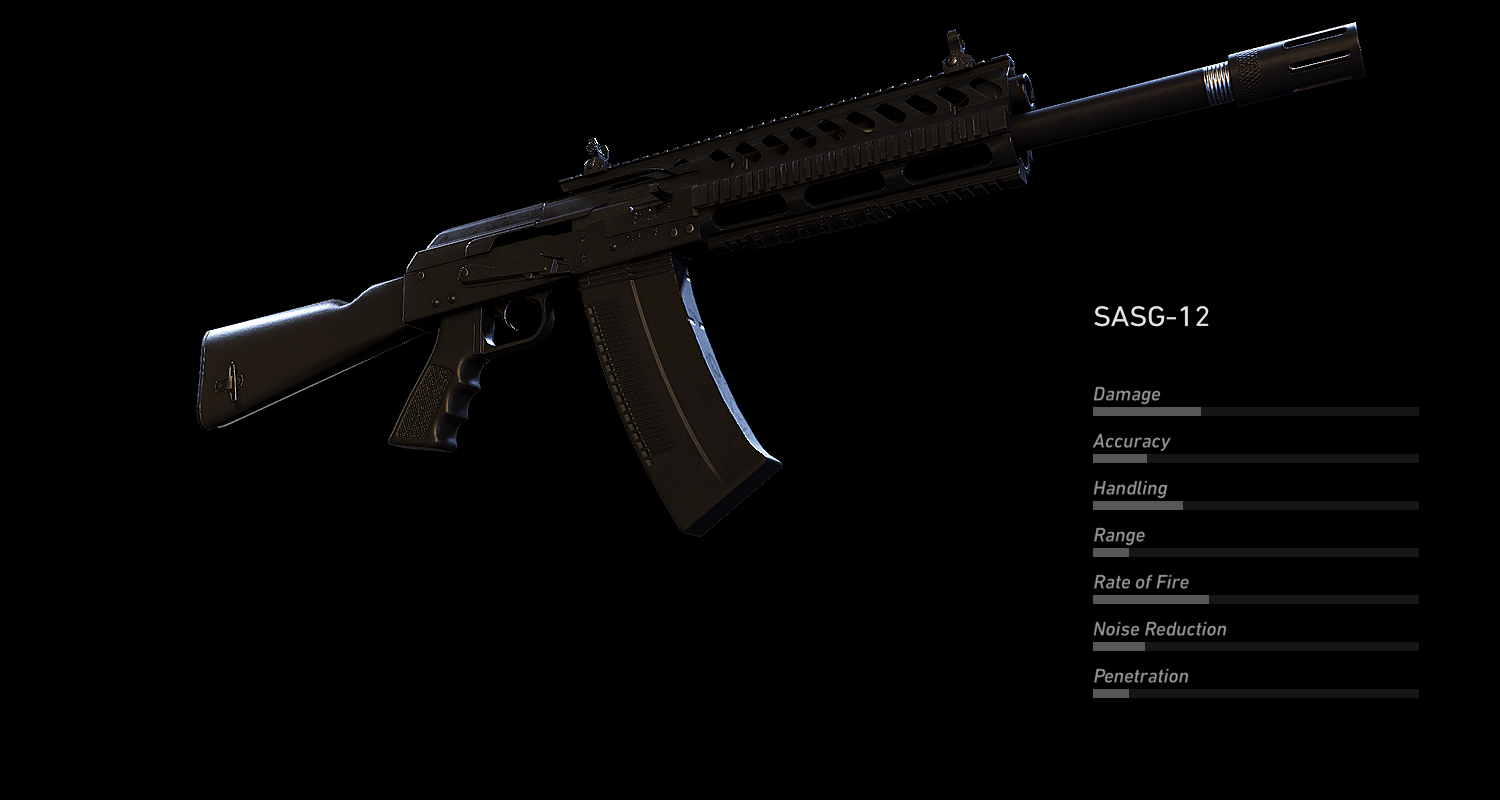 Shotguns are the perfect choice for the berserkers and those that like to run-n-gun. They are great for close combat scenarios but fail miserably at ranged combat.
| | |
| --- | --- |
| M4 Shotgun | Fires heavy rounds and has a decent magazine but afects mobility |
| SASG12 | Automatic 12-guage with a large magazine. High rate of fire |
| KSG12 | Extremely large magazine, fair damage, long reload time |
| RUI2SG | Great starting shotgun, balanced damage, control, and magazine size |
Submachine Guns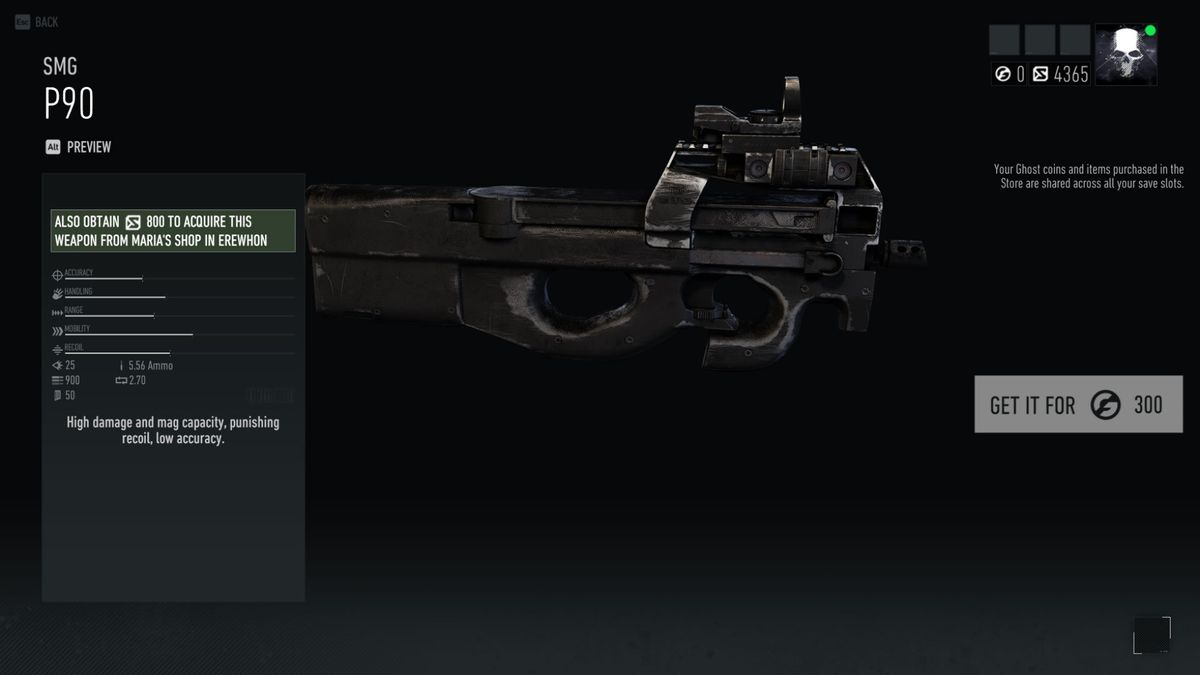 Submachine guns are, perhaps, the most used guns in the history of shooters. They are easy to use, and usually capable of dealing lots of damage in a short time. They are decent for mid-range combat but become highly innacurate at longer range.
| | |
| --- | --- |
| P90, SN-9MM, MP5, UMP | High fire rates, medium damage, great for close combat, high mobility |
| MP7, Bullpup, PDR, Scorpion Evo3, Vector | Low damage, large magazine, high mobility. |
Assault rifles
If SMG's represent every shooter ever made, then assault rifles are the foundation. I've never seen any kit, in any game, without an assult rifle. These wonderful weapons offer high damage are quite loud and far from stealthy. There are lots of upgrades available, from scopes to silencers, and they are good for medium-long range shooting. They are almost the perfect blend between an SMG and a sniper rifle.
805 Bren
A2
416
Ak-47
AUGG36C
AK12
MK17
SC-20K
TAVOR
M4A1
AK74
416 Shory
MK17 ASSAULT
VHSD2
553
Machine Guns
Even if the game itself relays on sniping and stealth, you can always "break the rules" and go Rambo. Of course, this will make the game even more difficult, but, that's what we want, right?
| | |
| --- | --- |
| MG121, 6P41, MK48 | Offer the highest damage, easy to control, decent mobility |
| CTMMG, L86A1 | Low damage, but highly controlable and deadly with good aim |
Snipers Rifles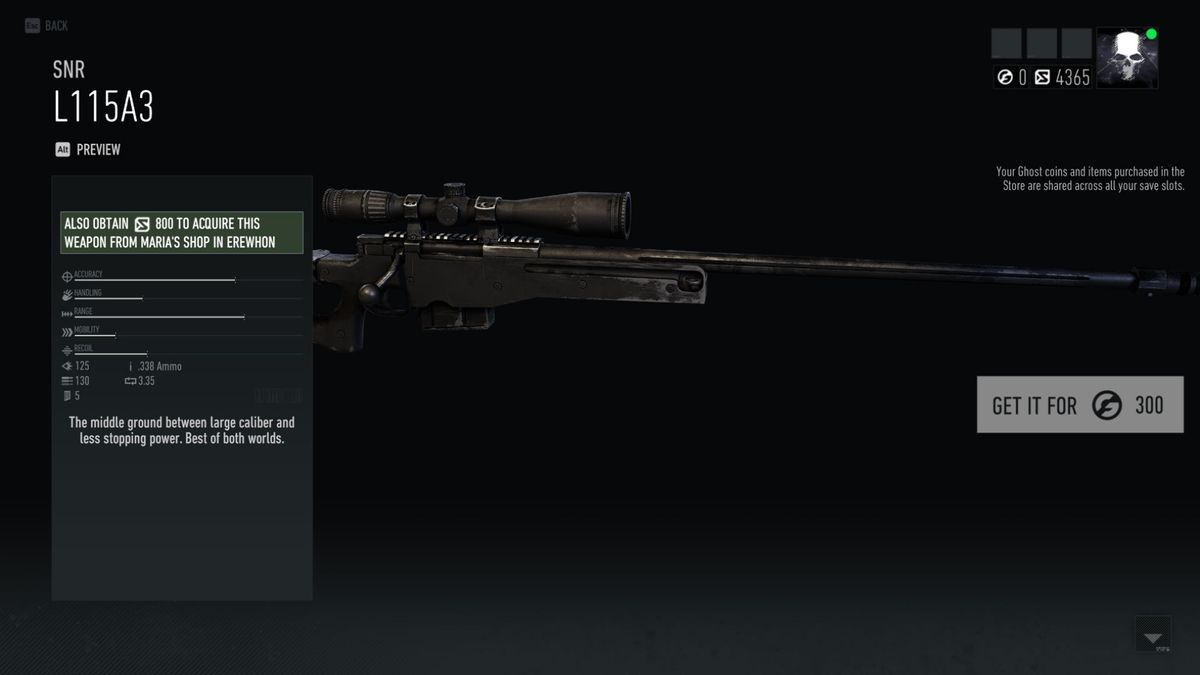 After all, this game calls for silent death shots, so which better way to deliver them, if not with a sniper rifle.
| | |
| --- | --- |
| M82, HTI, HTI Survival, L115A3 | Most powerful rifles, quick reloading, stealthy in the right hands |
| Recon-A1, Scorpio, TAC50 | Long reloading time, deadly at a distance, high damage |
Marksman Rifles
Used by many, but mastered by a sharpshooter, they require more complex and planned shots, but they are extremely deadly. Mark your target, wait to get a clear shot, stop the shaking, and fire. Now do that again until they're all dead or you have to change your location.